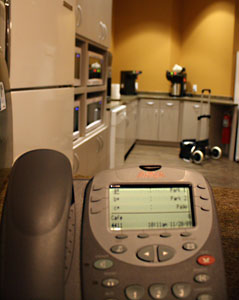 DBS has been an Avaya Business Partner for nearly 15 years; installing and servicing popular systems such as Merlin Classics, Spirits, Partners, Merlin Legends and Merlin Magix.
We partner with the best to bring you the best
Avaya has been the manufacturer of choice because of its proven track record and heritage of the AT&T and Lucent brands. Avaya provides its customers investment protection due to its world-leading innovation and market share. While the telecommunications industry can be at times unstable, Avaya has been the consistent industry leader. Avaya brings the best technologies to the end user and puts more back into research and development than any other provider.
Avaya's flagship product for the small and mid-sized business is the IP Office. The IP Office is a hybrid system that can match what any customer has currently as well as accommodate other technologies available. The IP Office accommodates analog, digital, ETR, and IP phone sets. It accommodates analog trunks, PRI's, as well as SIP trunks.
In today's business environment, it is all about applications that make the end user work smarter. The IP Office includes applications that allow users to control call functionality through the PC, manage the programming of the system, perform receptionist functions, and control communication needs for mobile workers.
Whether a company needs basic analog functionality or advanced SIP technology with applications, Avaya's IP Office is the right solution.